We make fresh pasta daily for our small pastificio and market in charming downtown Dexter, where it is available alongside products from over fifty Michigan based vendors. Our market also features Italian pantry staples and specialty goods, including REAL extra virgin olive oil, balsamic vinegar, DOP cheeses, olives, tinned fish, dips and spreads galore, and much more!
We source the best food available to us and are constantly seeking small producers with the highest quality standards. What you won't find in our market are any artificial flavors, colors or preservatives. REAL FOOD ONLY.
Visit our shop and grab everything you need to accompany your pasta in order to make an excellent, restaurant quality dish right at home.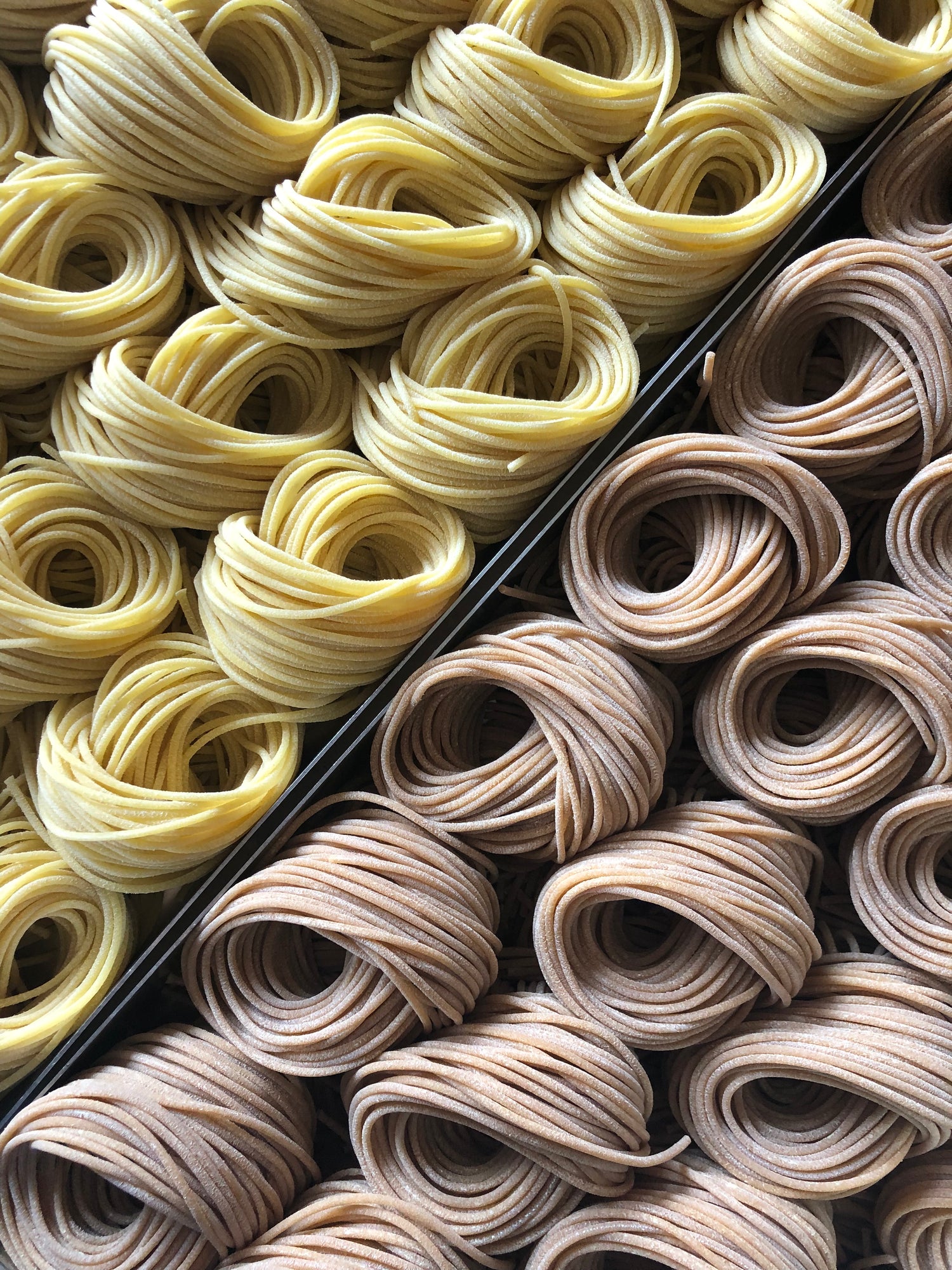 Many years spent in Italy gave me a deep appreciation for the slow, deliberate methods and sense of place inherent to Italian cooking.  Returning to the U.S., I assumed that if I wanted authentic, traditional dried pasta, it would have to be imported from across the Atlantic. But, the Italian way is all about embracing domestic agriculture, passing on traditions, and always making (more than) enough to share. So, I set out to create a small batch, bronze extruded pasta made with U.S. grown organic semolina from our kitchen here in the Great Lakes state. We think the taste & texture rival the best pasta in Italy, and we're thrilled to share it with you!
-Mike Carosello